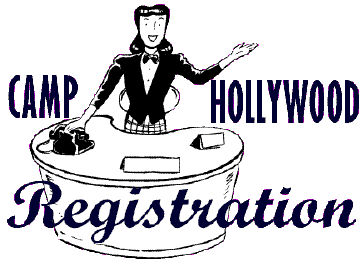 - Camp Hollywood 1999 - October 15th - 17th! -
Register now for Camp Hollywood '99 before it's too late.
Don't miss your chance to be a part of the event of the year!
---
FILL OUT & PRINT THIS FORM
---
Please Visit The Camp Hollywood Website for Complete Information.